RULES FOR SLOVAKIA OPEN 2020
INFORMATION
–   WUKF rules (organizer adjustment).
– The first three places will receive medals and diplomas.
– The event director has the right to merge categories.
– Athletes must adhere to video upload deadlines.
– Videos can only be uploaded through the website (www.slovakiaopen.com).
– Prescribed kata and kobudo kata according to WUKF rules for the 2nd round and final (SEMIFINAL and FINAL ROUND).
– The competitor competes in karate gi.
– The resulting marks from both rounds are counted to determine the first three places in    each category.
– Any footwear is prohibited, only in the Disabilities categories.
– No music or other background sounds to hear Kiae well.
– Any jewelry, scarves, headbands are prohibited.
– The video must be recorded horizontally, the whole kata (karate and kobudo) or kumite match must be captured.
– Before the start of the exercise, the competitor will visibly show his unique code, which he    received during registration.
– The video must therefore be authentic – recorded for the purposes of this competition.
– The video must be uploaded at once, without other people entering the video.
– The video must be recorded with enough quality to be judged fairly by the referees.
– The video must be uploaded towards the chief referee of tatami.
– The video is evaluated as in any regular competition, from start to end of kata.
Slovak Federation of Karate
Slovak Federation of Karate and Martial Arts is a proud member of the world karate organization WUKF, as well as the national academy EurEthICS ETSIA. In 2019, the Federation organized the 8th WUKF Karate World Championships in Bratislava and the historically first WUKF Kobudo World Championships!
For questions about the functioning of Slovakia Open 2020, write to us at any time at info@karate-slovakia.sk. 
CATEGORIES
Categories for XXIII Slovakia open 2020:
  KATA
| | | | | |
| --- | --- | --- | --- | --- |
| CODE | CATEGORY | GENDER | BELT/AGE | STYLE |
| KA01 | 6-7 | CH | OPEN | OPEN |
| KA02 | 6-7 | D | OPEN | OPEN |
| KA03 | 8-9 | CH | OPEN | OPEN |
| KA04 | 8-9 | D | OPEN | OPEN |
| KA05 | 10-11 | CH | OPEN | OPEN |
| KA06 | 10-11 | D | OPEN | OPEN |
| KA07 | 12-13 | CH | 9.-4.KYU | OPEN |
| KA08 | 12-13 | CH | 3.KYU-DAN | OPEN |
| KA09 | 12-13 | D | 9.-4.KYU | OPEN |
| KA10 | 12-13 | D | 3.KYU-DAN | OPEN |
| KA11 | 14-15 | CH | 9.-4.KYU | OPEN |
| KA12 | 14-15 | CH | 3.KYU-DAN | OPEN |
| KA13 | 14-15 | D | 9.-4.KYU | OPEN |
| KA14 | 14-15 | D | 3.KYU-DAN | OPEN |
| KA15 | 16-17 | CH | 9.-3.KYU | OPEN |
| KA16 | 16-17 | CH | 2.KYU-DAN | OPEN |
| KA17 | 16-17 | D | 9.-3.KYU | OPEN |
| KA18 | 16-17 | D | 2.KYU-DAN | OPEN |
| KA19 | 18-20 | CH | OPEN | OPEN |
| KA20 | 18-20 | D | OPEN | OPEN |
| KA21 | 21-35 | CH | OPEN | OPEN |
| KA22 | 21-35 | D | OPEN | OPEN |
| KA23 | 36-45 | CH | OPEN | OPEN |
| KA24 | 36-45 | D | OPEN | OPEN |
| KA25 | 46+ | CH | OPEN | OPEN |
| KA26 | 46+ | D | OPEN | OPEN |
| KA27 | DIS A | CH | 6-17 | OPEN |
| KA28 | DIS B | D | 6-17 | OPEN |
| KA29 | DIS C | CH | 18+ | OPEN |
| KA30 | DIS D | D | 18+ | OPEN |
KUMITE
| | | | |
| --- | --- | --- | --- |
| CODE | CATEGORY | GENDER | BELT |
|  KU01 | 6-7 | CH | OPEN |
|  KU02 | 6-7 | D | OPEN |
|  KU03 | 8-9 | CH | OPEN |
|  KU04 | 8-9 | D | OPEN |
|  KU05 | 10-11 | CH | OPEN |
|  KU06 | 10-11 | D | OPEN |
|  KU07 | 12-13 | CH | OPEN |
|  KU08 | 12-13 | D | OPEN |
|  KU09 | 14-17 | CH | OPEN |
|  KU10 | 14-17 | D | OPEN |
KOBUDO
| | | | | |
| --- | --- | --- | --- | --- |
| CODE | CATEGORY | GENDER | WEAPON | STYLE |
| KO01 | 6-10 | CH | LONG | OPEN |
| KO02 | 6-10 | D | LONG | OPEN |
| KO03 | 6-10 | CH | SHORT | OPEN |
| KO04 | 6-10 | D | SHORT | OPEN |
| KO05 | 11-13 | CH | LONG | OPEN |
| KO06 | 11-13 | D | LONG | OPEN |
| KO07 | 11-13 | CH | SHORT | OPEN |
| KO08 | 11-13 | D | SHORT | OPEN |
| KO09 | 14-17 | CH | LONG | OPEN |
| KO10 | 14-17 | D | LONG | OPEN |
| KO11 | 14-17 | CH | SHORT | OPEN |
| KO12 | 14-17 | D | SHORT | OPEN |
| KO13 | 18-35 | CH | LONG | OPEN |
| KO14 | 18-35 | D | LONG | OPEN |
| KO15 | 18-35 | CH | SHORT | OPEN |
| KO16 | 18-35 | D | SHORT | OPEN |
| KO17 | 36+ | CH | LONG | OPEN |
| KO18 | 36+ | D | LONG | OPEN |
| KO19 | 36+ | CH | SHORT | OPEN |
| KO20 | 36+ | D | SHORT | OPEN |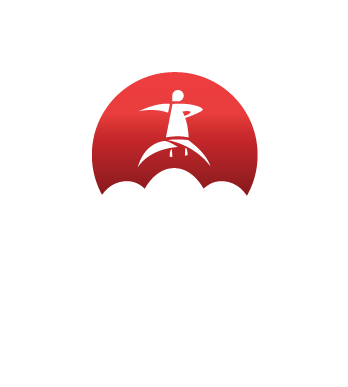 CONTACT
Mr. Peter Kotásek, 00 421 915 472 241
Mr. Daniel Baran, 00 421 903 919 943
info@karate-slovakia.sk
booking@karate-slovakia.sk